Looking ahead
April 27, 2019 -- Sun Region has new Ways and Means items for sale! Check them out at Ways and Means
More
Welcome

Welcome to Sun Region. We are one of 13 regions of the Embroiderers' Guild of America, Inc.. Sun Region is home to 14 chapters all of which are located in various areas of Florida. We'd like to encourage you to come and experience the joy of stitching in the sunshine either by joining a chapter or through the guild's Member-At-Large program. We have stitchers of all levels of expertise and programs covering many techniques of stitching with a threaded needle.
The mission of the Embroiderers' Guild of A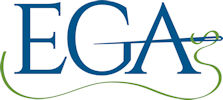 merica is to inspire passion for the needle arts through education and the celebration of its heritage
---
The latest edition of the Sun News, the region newsletter is available here.