Chain Stitchers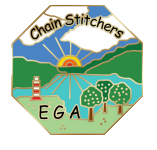 The Chain Stitchers chapter meets at 6:30PM on the 2nd Tuesday of each month at
Tangerine Improvement Society (TIS)
7101 Wright Ave
Tangerine, FL 32777
For more information about meetings and other upcoming events, contact president@chainstitchers-ega.org
Attention Members
The Sun Region website has totally been revamped, new look, easier to navigate and is super fast, be sure to check it out with this quick click Sun Region EGA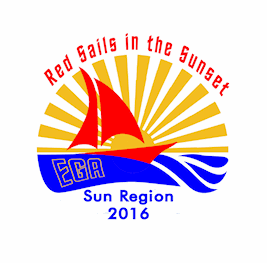 Get ready to register for "Red Sails in the Sunset"
Sun Region's Seminar 2016 in St Petersburg FL April 29-May 1.
Click this link SR Seminar 2016 Online Brochure to view the available classes.  The brochure and the open registraton form is available NOW on the Sun Region website.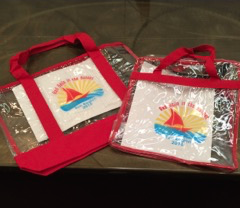 Now is the time to purchase your "Collectible" Red Sails in the Sunset tote bags and name tag.  Tote 12×12 @ $15.  Tote 13×18 @ $15. Both totes @ $25.  Contact Chairwoman, Donna Christie for further information
Check out the Chain Stitchers' calendar of upcoming events.
The calendar defaults to a month-by-month events list, which is easier to view on a smartphone. Click the "month" tab to view the events in a traditional calendar format.