2018 – Yo Ho Ho, Stitch and Sew!
A Change of Plans…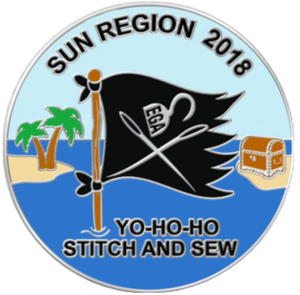 With regret, the Sun Region's Board of Directors voted at September's annual meeting to cancel Yo Ho Ho – Stitch and Sew, the cruise scheduled for April 2018…
…But There Is a PLAN B
If we can't sail the sea in 2018, then
we'll RETREAT to Safety Harbor!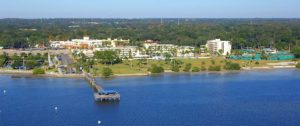 Once Again….
Come One, Come All to
Yo Ho Ho – Stitch and Sew
Dates: May 4-6, 2018 (one week after the International Embroidery Conference in Chicago)
Where: Safety Harbor Resort and Spa, Safety Harbor, FL
Room rate: $129/night (plus taxes and fees)
Event chairperson: Kathy Singleton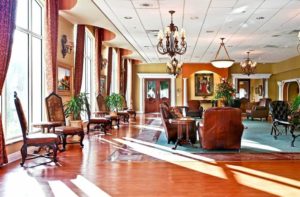 Registration details are still being finalized, but pre-registration is OPEN. Download the pre-reg form –here-. Saturday lunch will be included and we will be embroidering in the Athena Ballroom
Sun Region held its annual meeting at this resort in 2016.. The hotel is an architectural delight with walking trails and the historic Espiritu Santo Springs–Florida's only hot spring. There are dozens of shops and restaurants within walking distance. The accommodations are big and bright.
The contracted room block is small, but it can be expanded if we get enough pre-registrations.
(So…please pre-register)
Kathy's looking for volunteers to conduct mini-classes or demos, but we already know that there will be pirates, a treasure hunt, and (maybe) someone will walk the plank!