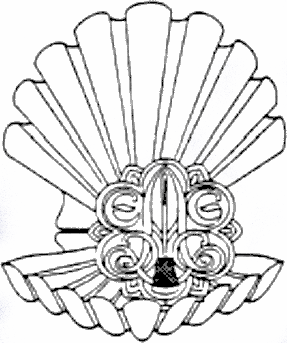 The Neapolitan Chapter
Sun Region, EGA
During the "season", our chapter meets at 9:30AM on the third Wednesday of the month for a short business meeting followed by a program of some kind — often a speaker, but sometimes a hands-on project. We meet at Moorings Park, just off Goodlette-Frank, south of Pine Ridge Road (map here). There are no business meetings during the summer, but we continue to meet, just to stitch.
Our Moorings Park location is handicap accessible.
In addition, on the first and fourth Wednesdays we meet at various locations to stitch; many of us go to lunch together afterward. When opportunities present themselves, we make stitching-related excursions as a group. For instance, in May a number of us visited the Von Leibig Art Center in Naples to view the exhibit of Princess Diana's dresses, and in July some of us will visit the "A Stitch in Time: Fiber Art in the 21st Century" exhibit.
Our chapter tries to offer classes by "national" teachers once or twice a year and supplements these with group correspondence courses or mini-classes offered by some of our more proficient members. The informal stitch-ins on the first and fourth Wednesdays also offer an opportunity for members to get help with any stitching. There is always someone there who is willing to help.
]Many of us began our EGA lives as cross stitchers — I know that was true in my case. Some continue as cross stitchers while others branch out and try different things. EGA encompasses stitchers of all kinds of embroidery, and we welcome stitchers at all levels, from beginners to advanced.
Our annual membership fee is $50, which includes a subscription to the national NeedleArts magazine.  I will be happy to provide more information or answer any questions you may have about the Neapolitan Chapter. Just send an email to [email protected]. Our webmaster will forward your message to the chapter.